Tailored coating processes with versatile applications. Our 6 brands are used in a wide range of industries: Customers from all over Switzerland and Europe rely on our expertise and quality awareness. We are pleased to portray some of them on this page.
Zubler Handling AG,
Uzwil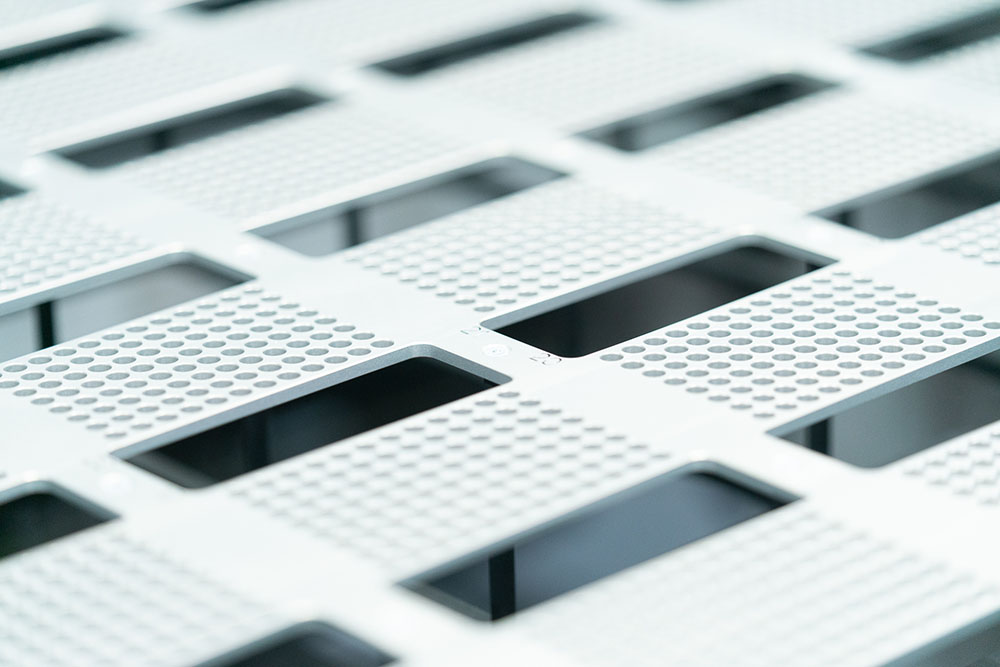 "Altefco is con­ve­ni­ent­ly loca­ted near us, allo­wing us to deli­ver and pick up our machi­ne parts for coa­ting in a fle­xi­ble man­ner. As a tail­or-made machi­ne manu­fac­tu­rer for the pla­stic indu­stry, we often need to react quick­ly. When time is of the essence, we recei­ve sup­port from Altefco. They have our back and meet the dead­lines. And – we have prac­ti­cal­ly zero defects."
Remo Mül­ler
Head of Purcha­sing and Manufacturing
Zubler Handling AG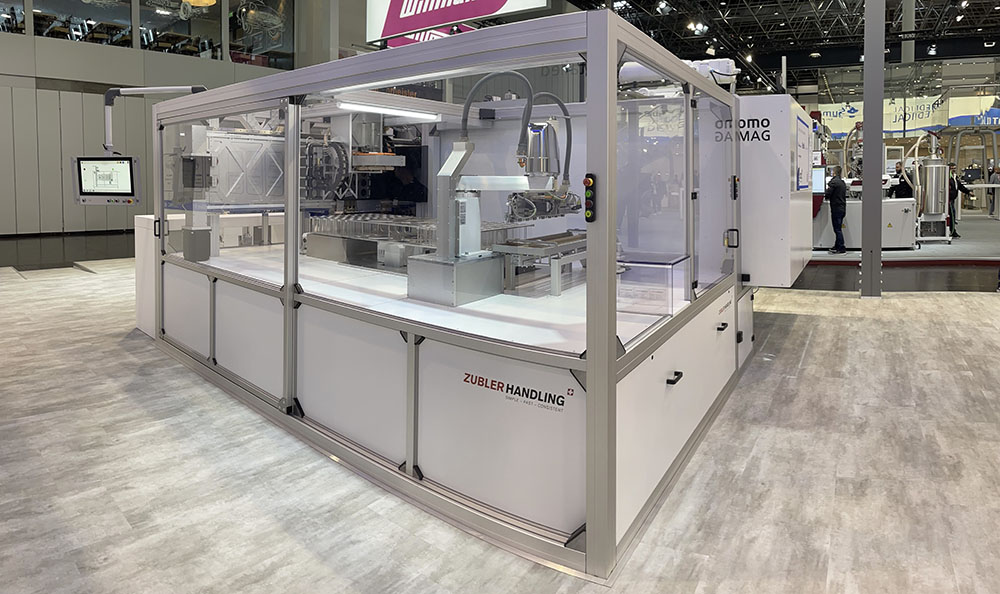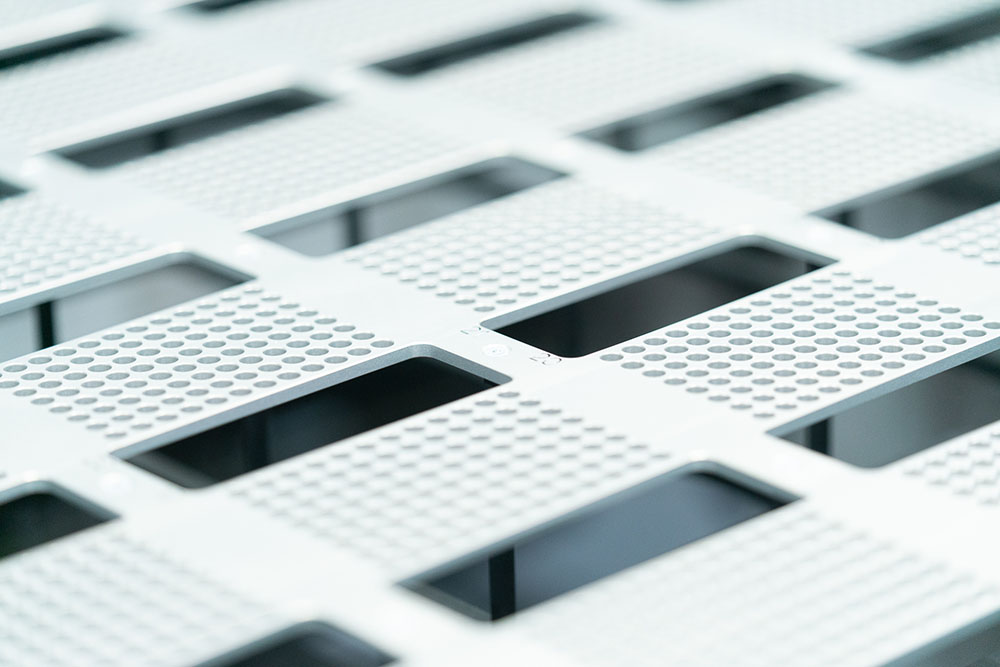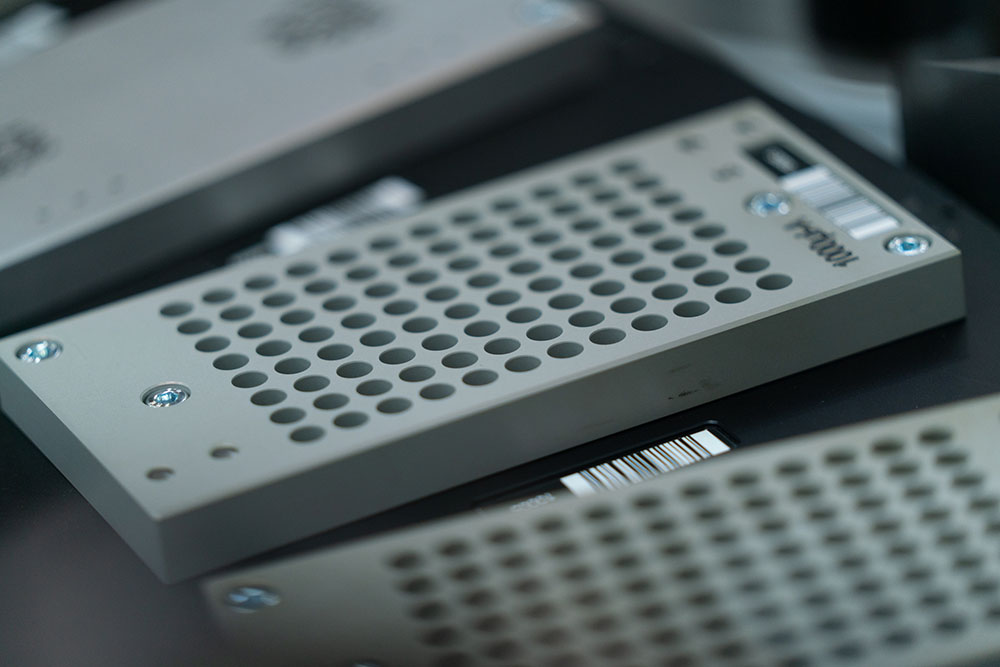 Effi­ci­ent and high­ly pre­cise
Tail­or-made machi­nes from Zubler Handling
The pro­duc­tion systems in the pla­stics indu­stry are high­ly auto­ma­ted. This extends far bey­ond the actu­al pro­duc­tion of injec­tion moul­ded parts. Post-pro­duc­tion pro­ces­sing in par­ti­cu­lar is extre­me­ly com­plex. Zubler Handling AG from Uzwil SG is a spe­cia­list in manufacturing tail­or-made machi­nes and excels in this niche.
"Injec­tion moul­ded parts are remo­ved from the mould, mea­su­red, inspec­ted, stacked, packa­ged and label­led on the tail­or-made auto­ma­ti­on systems from Zubler Handling," explains Remo Mül­ler, Head of Purcha­sing and Manufacturing at Zubler Handling AG. Among the pla­stic pro­ducts pro­ces­sed with the company's machi­nes are, for exam­p­le, pre­cis­i­on parts for medi­cal tech­no­lo­gy, pack­a­ging for the food indu­stry and much more.
The machi­nes come into direct cont­act with the finis­hed pla­stic parts and one of the chal­lenges in post-pro­ces­sing is handling the parts, which are often only mil­li­me­t­res in size, wit­hout dama­ging them during mecha­ni­cal con­vey­ing. Fur­ther­mo­re, pla­stic parts for labo­ra­to­ry tech­no­lo­gy are pro­du­ced in cle­an­rooms, which requi­res addi­tio­nal requi­re­ments. Abra­si­on, for exam­p­le on con­vey­or belts and grip­per arms, must be avo­ided at all costs. The­r­e­fo­re, various parts that come into cont­act with the pla­stic parts requi­re very good slip pro­per­ties. "Ever­ything must run cle­an­ly and pre­cis­e­ly," explains Remo Mül­ler.
High pro­duc­ti­vi­ty requi­red
Zubler Handling machi­ne parts are coa­ted with ALTEF® or EMATEF®, depen­ding on the appli­ca­ti­on and func­tion of the com­po­nent. EMATEF® is main­ly used for parts whe­re supe­ri­or slip pro­per­ties are requi­red. It pro­vi­des a low rough­ness value, eli­mi­na­ting the need for expen­si­ve finis­hing (poli­shing). "We have a long-stan­ding col­la­bo­ra­ti­on with Altefco in this field and are very satis­fied," says Remo Mül­ler. "As a tail­or-made machi­ne manu­fac­tu­rer, we often need to react quick­ly. When the pres­su­re is on, Altefco is the­re to back us up. They are very relia­ble."
The pla­stics indu­stry is high­ly com­pe­ti­ti­ve and Zubler Handling ope­ra­tes inter­na­tio­nal­ly. The Uzwil-based com­pa­ny offers its cus­to­mers a com­pre­hen­si­ve ser­vice, from engi­nee­ring through to com­mis­sio­ning, main­ten­an­ce and repairs. "Effi­ci­en­cy and pro­duc­ti­vi­ty in the manu­fac­tu­re of our machi­nes is essen­ti­al for us to remain com­pe­ti­ti­ve," says Remo Mül­ler. "Altefco also sup­ports us on this front. The com­pa­ny meets dead­lines and deli­vers the best qua­li­ty. And we have vir­tual­ly zero rejects from the coa­ting pro­cess."
Suter Industries,
Turbenthal
"Suter Industries sup­plies anti-hop­ping clut­ches to race teams, motor­bike manu­fac­tu­r­ers and dea­lers world­wi­de. They are cha­rac­te­ri­sed by a high degree of hard­ness and bond strength – and they look beau­tiful. Altefco is a tech­ni­cal lea­der in aluminium coa­ting and ANOTEC® meets our high requi­re­ments. We are par­ti­cu­lar­ly impres­sed by the dimen­sio­nal accu­ra­cy, the con­sist­ent­ly high qua­li­ty and the ele­gant visu­al appear­ance of our finis­hed clut­ches."
Roger Sut­ter
Pro­duc­tion Mana­ger
Suter Industries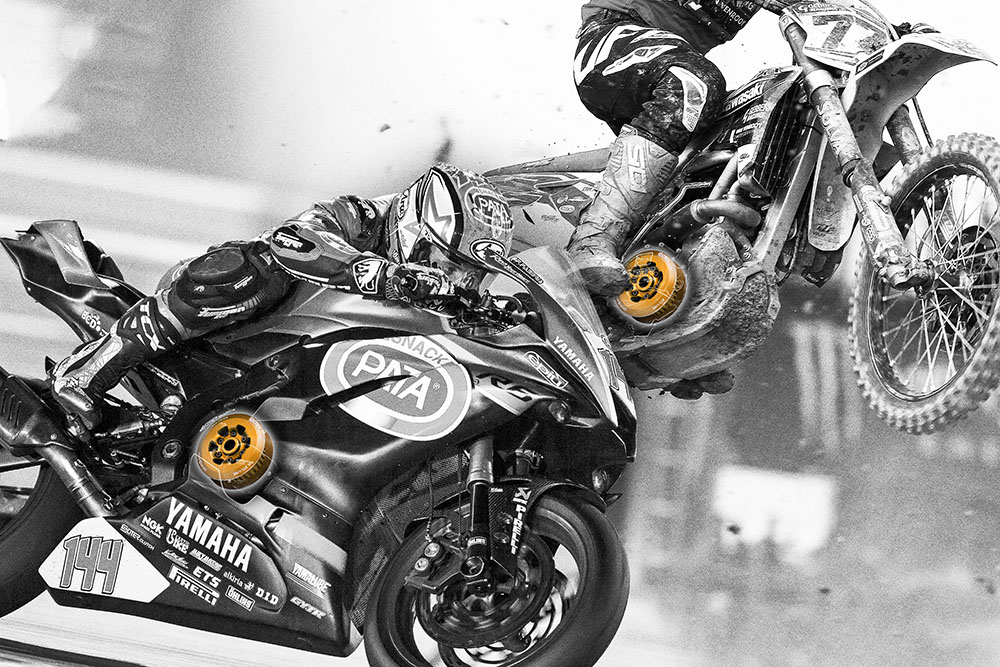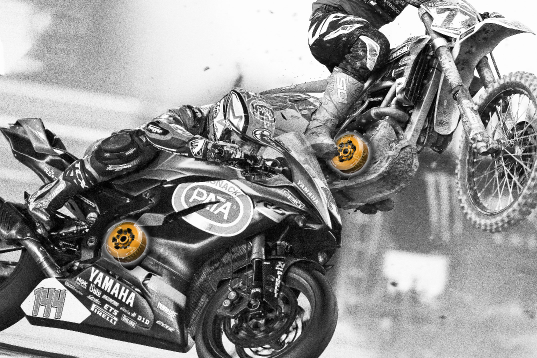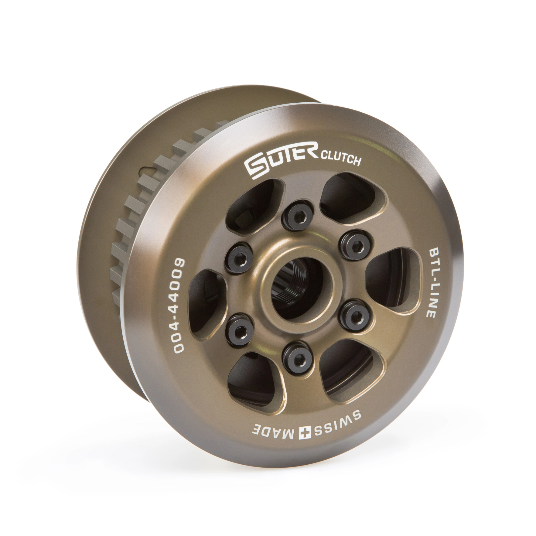 Ele­gant and safe
Motor­bike clut­ches from Suter Industries
The com­pa­ny Suter Industries from Tur­ben­thal ZH has been using ANOTEC® from Altefco for coa­ting motor­bike clut­ches for over 20 years. Their flag­ship pro­duct, the "SUTERCLUTCH", is extre­me­ly popu­lar with racers, motor­bike manu­fac­tu­r­ers and motor­bike enthu­siasts ali­ke owing to its sophi­sti­ca­ted engi­nee­ring.
Peo­p­le who ride motor­bikes do so out of pas­si­on. They take spe­cial care of their own bike, becau­se it should offer maxi­mum safe­ty on the road and also look gre­at. Suter Industries, a vehic­le sup­plier in the motor­bike, bicy­cle and ener­gy sec­tors, is a manufacturing com­pa­ny with 45 employees. The com­pany­'s best-known pro­ducts are anti-hop­ping clut­ches for motor­bikes, of which it pro­du­ces seve­ral thou­sand per year. Suter Industries sup­plies racing teams, various motor­bike manu­fac­tu­r­ers and end cus­to­mers.
Long­stan­ding col­la­bo­ra­ti­on
Suter Industries has reli­ed on Altefco as a coa­ting part­ner in this area for over 20 years. "Altefco is the tech­ni­cal lea­der when it comes to aluminium coa­tings," sagt Roger Sut­ter, pro­duc­tion mana­ger at Suter Industries. The col­la­bo­ra­ti­on deve­lo­ped, howe­ver, also becau­se of the geo­gra­phi­cal pro­xi­mi­ty: "For us, it is easy to deli­ver and coll­ect the parts in near­by Thur­gau." Altefco is also unri­val­led in terms of pro­ces­sing speed: "A job usual­ly takes a week – if it's urgent, Altefco can do it in two days."
Con­si­stent qua­li­ty
Hard­ness and bon­ding strength are cru­cial for the coa­ting of motor­bike clut­ches. That is why Suter Industries has opted for hard anodising with ANOTEC®. The pro­cess invol­ves app­ly­ing a lay­er of aluminium oxi­de, which pro­tects the clutch from wear and cor­ro­si­on. The sur­face of the base mate­ri­al is trans­for­med in the pro­cess. This means that half of the coat thic­k­ness 'grows' into the base mate­ri­al, so that a stan­dard thic­k­ness of 40 µm (40/1000 mil­li­me­t­res) results in an appli­ca­ti­on of 20 µm. "We are par­ti­cu­lar­ly con­vin­ced by the dimen­sio­nal accu­ra­cy," says Roger Sut­ter. "Altef­co's coa­tings are always exact­ly the same thic­k­ness. We can rely on that."
The­re is ano­ther good rea­son why Suter Industries works almost exclu­si­ve­ly with Altefco for its motor­bike clut­ches: "Our cus­to­mers want their motor­bike to look gre­at," says Roger Sut­ter. "An ele­gant appear­ance is the­r­e­fo­re par­ti­cu­lar­ly important to us. ANOTEC® enables us to achie­ve this as well."